Welcome to Wholesome Ridge Farm!
Our mission is to get wholesome, local grown food into as many hands and homes as we can.  On and off the farm, we strive to be wholesome in all things:  Family, Faith, and Farming.
What do mean by wholesome food?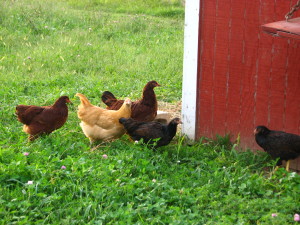 Food that is grown naturally, without the use of chemical fertilizers, pesticides, or antibiotics.  Basically food we feel good about feeding to our family.
Yes, the Lord pours down his blessings on the land, and it yields its bountiful crops.
Psalm 85:12